Terms and conditions
SHOPPING WITH US
email
info@houseoffairies.ch
phone  
0041 - (0) 79 954 88 28
management
Benedicte Krüger Nielsen
address 
Weberwiese 7, 8853 Lachen Schweiz
company registration number 
CHE-457.007.527
Handelsregister kanton Schwyz
bank details
Credit Suisse
IBAN: CH3504835133610561000
founding year 
2016
Copyrights
All pictures on this website is owned by www.houseoffairies.ch or our suppliers. Please inform us if you wish to use them - you are more than welcome to do so.
 
TERMS AND CONDITIONS
These terms and conditions as well as privacy policy apply to the website houseoffairies.ch
The website www.houseoffairies.ch is owned, managed and maintained by House of Fairies by Benedicte Nielsen, company registration number: CHE-457.007.527, Address: Riedweg 1, 8853 Lachen, Contact: info@houseoffairies.ch
houseoffairies.ch sells products to you subject to the conditions and privacy policy set out on this page. Please read these conditions before making purchase. By using the website, you agree to the terms and conditions as well as privacy policy. Changes in the terms and conditions and privacy policy can take place at any time without notice. For subjects not covered in these terms & conditions and privacy policy, we refer to the relevant provisions of the Swiss law.
 
PLACING AND ORDER
To order on houseoffairies.ch you choose the products you want to buy and add them to your shopping cart. All the way through to the checkout, you can change your order and check the prices. When you are ready to order you will have to give us your personal details, choose a shipping method and tick the box that you accept our terms and conditions. When you have confirmed your order by clicking the button 'Confirm and pay', you will now be redirected to our payment system, where your secure payment can be placed. Shortly after payment is made, you will receive an order confirmation from us.
You can make a purchase from any country in the World, but you will not be able to see the shipping costs until you enter your delivery details. The shipping cost depends on the country you live in. If you have any questions to the check out process, please just contact us at info@houseoffairies.ch.
 
PAYMENT
houseoffairies.ch accepts payments with Paypal, a secure and worldwide payment solution. We take many types of credit cards like Visa, Mastercard, Maestro card, Post Finance card and we use Paypal to process the payments.
If you wish to pay differently, or via bank transfer, please contact us at info@houseoffairies.ch 
It is safe to purchase online with houseoffairies.ch. When you enter your address and credit card details, a secure connection is created by SSL (Secure Sockets Layer). This means that the details are encrypted, so they cannot be read by unauthorised persons. When you are in the process of entering details and placing your order, you will automatically be protected by this secure connection. You can read more in the section Privacy Policy below.
All prices on houseoffairies.ch are shown including VAT and in CHF. 

DELIVERY
Delivery is expected to take 2-4 working days, from receipt of your order, till its packed and shipped through our shipping partner. This is the delivery time for things we have in stock. 
We use Die Post / Swiss Post as primary partner for delivery of orders. Unfortunately, we cannot be held responsible if our shipping partner or other partners experience delays.
If you buy for more than 100 CHF, we offer free shipping within Switzerland.
We reserve the right to charge an extra shipping fee for orders outside Switzerland, depending on weight and size of your package, you will receive an email if that is necessary.
We do not ship any orders before we can see a payment has been made.
We also offer you the possibility to pick up your purchases yourself at our address. Please pick this option at check out.

GIFT WRAPPING AND PACKAGES
We offer free gift wrapping. You just need to make us aware of it by checking the box 'gift' on the specific product or in your basket. If you want to send the gift to someone else with a card, include your note in the commentary field at checkout.

10 DAYS RETURN
We offer you 10 days full return of purchases should you not be satisfied.
If you choose to cancel a purchase, please return the item and the packaging in the same condition and quality as you received it. We only accept return of items that have not been used and is still in its original packaging. Neither product, products tags nor packaging must show any signs of damages. We expect that you send back the item as soon as you have decided you want a refund. We require a receipt or proof of purchase to complete the return. When the item is received at our address, you will receive a confirmation email. When we have approved that the product live up to our return standards, the purchase price will within few days be refunded to the bank account from which the purchase was made. All costs related to your return of the item is covered by you, including shipping costs.
Please note, we do not return underwear or swimwear for hygienic reasons. Also items on sale are not refunded.
In the case of agreed discounts, only the paid price will be refunded. 
If you wish to return an item, please send an email to info@houseoffairies.ch and inform us. Please, await further instructions before you return the product. Please enclose the order or invoice number and a brief description of the reason for the return.
Return Address:
House of Fairies
Riedweg 1
8853 Lachen
Switzerland
WARRANTY
houseoffairies.ch strives to deliver products in perfect condition and we only replace items if they are defective or damaged. The warranty does not cover defects or damages directly or indirectly caused by use, misuse, poor maintenance, violence or tampering.
Please check your items when your receive them. Any complaints about defects, should be reported to houseoffairies.ch as soon as they are detected. Depending on the defect, the item can be returned for repair, replacement or in some cases also a refund. If you experience a defect please contact us at info@houseoffairies.ch and attach an image together with a description of your order. Please note that you will be responsible for paying for your own shipping costs for returning your item. The shopping costs are non-refundable – and if you receive a refund the costs of the shipping will be deducted from your refund.
FRAUD AND CANCELLATION OF ORDERS
houseoffairies.ch strives to have all information on the website 100% correct, but we reserve the right to reject and cancel the order, in whole or in part, without further reason. This may typically, but not exclusively, be due to errors in price, system failure or suspected payment abuse.
However, it can occur that information on this website may contain inaccuracies, price errors, stock errors, typographical errors or system failures. We reserve the right to change and correct information on this website at any time. If we experience an order has been placed and the order is not available, in part or in full due to the desired quantity or the price stated on the website, houseoffairies.ch will contact you as soon as possible to find an appropriate solution.
PRICES
All prices are given in Swiss francs and include the Swiss legal VAT. houseoffairies.ch cannot be held responsible for the consequences of any errors or changes to the website, and prices and information are subject to change without notice.
All offers are valid while stocks last.
COPYRIGHT
All pictures on this website is in property of houseoffairies.ch or its suppliers. If you wish to use any of the pictures images, please state us as source and inform us.
_________________
PRIVACY POLICY
No personal information registered with houseoffairies.ch, is transferred, sold or made available to third parties. All information is stored safely and is available only to trusted employees of houseoffairies.
You can also choose to have your email address included on a mailing list with houseoffairies.ch in order to receive news and other information from us. You can subscribe and unsubscribe this service as you wish on our frontpage.
SECTION 1 - WHAT WE DO WITH YOUR INFORMATION
When you purchase something from our store, as part of the buying and selling process, we collect the personal information you give us such as your name, address and email address.
When you browse our store, we also automatically receive your computer's internet protocol (IP) address in order to provide us with information that helps us learn about your browser and operating system.
Email marketing: With your permission, we may send you emails about our store, new products and other updates. We will only do this if you have signed up for this.
SECTION 2 - CONSENT
When you provide us with personal information to complete a transaction, verify your credit card, place an order, arrange for a delivery or return a purchase, we imply that you consent to us collecting it and using it for that specific reason only.
If we ask for your personal information for a secondary reason, like marketing, we will either ask you directly for your expressed consent, or provide you with an opportunity to say no.
Withdraw consent
If after you opt-in, you change your mind, you may withdraw your consent for us to contact you, for the continued collection, use or disclosure of your information, at anytime, by contacting us at infohouseoffairies@gmail.com or mailing us at:
House of Fairies
Riedweg 1
CH 8853 Lachen
SECTION 3 - DISCLOSURE
We may disclose your personal information if we are required by law to do so or if you violate our Terms and Conditions.
SECTION 4 - SHOP HOST
Our store is hosted on Shopify Inc.  They provide us with the online e-commerce platform that allows us to sell our products and services to you.
Your data is stored through Shopify's data storage, databases and the general Shopify application. They store your data on a secure server behind a firewall.
Payment:
If you choose a direct payment gateway to complete your purchase, then Shopify stores your credit card data. It is encrypted through the Payment Card Industry Data Security Standard (PCI-DSS). Your purchase transaction data is stored only as long as is necessary to complete your purchase transaction. After that is complete, your purchase transaction information is deleted.
All direct payment gateways adhere to the standards set by PCI-DSS as managed by the PCI Security Standards Council, which is a joint effort of brands like Visa, MasterCard, American Express and Discover.
PCI-DSS requirements help ensure the secure handling of credit card information by our store and its service providers.
For more insight, you may also want to read Shopify's Terms of Service (https://www.shopify.com/legal/terms) or Privacy Statement (https://www.shopify.com/legal/privacy).
SECTION 5 - THIRD-PARTY SERVICES
In general, the third-party providers used by us will only collect, use and disclose your information to the extent necessary to allow them to perform the services they provide to us.
However, certain third-party service providers, such as payment gateways and other payment transaction processors, have their own privacy policies in respect to the information we are required to provide to them for your purchase-related transactions.
For these providers, we recommend that you read their privacy policies so you can understand the manner in which your personal information will be handled by these providers.
In particular, remember that certain providers may be located in or have facilities that are located a different jurisdiction than either you or us. So if you elect to proceed with a transaction that involves the services of a third-party service provider, then your information may become subject to the laws of the jurisdiction(s) in which that service provider or its facilities are located.
As an example, if you are located in Canada and your transaction is processed by a payment gateway located in the United States, then your personal information used in completing that transaction may be subject to disclosure under United States legislation, including the Patriot Act.
Once you leave our store's website or are redirected to a third-party website or application, you are no longer governed by this Privacy Policy or our website's Terms of Service.
Links
When you click on links on our store, they may direct you away from our site. We are not responsible for the privacy practices of other sites and encourage you to read their privacy statements.
Google analytics:
Our store uses Google Analytics to help us learn about who visits our site and what pages are being looked at
SECTION 6 - SECURITY
To protect your personal information, we take reasonable precautions and follow industry best practices to make sure it is not inappropriately lost, misused, accessed, disclosed, altered or destroyed.
If you provide us with your credit card information, the information is encrypted using secure socket layer technology (SSL) and stored with a AES-256 encryption.  Although no method of transmission over the Internet or electronic storage is 100% secure, we follow all PCI-DSS requirements and implement additional generally accepted industry standards.
SECTION 7 - COOKIES
 Here is a list of cookies that we use. We've listed them here so you that you can choose if you want to opt-out of cookies or not.
 _session_id, unique token, sessional, Allows Shopify to store information about your session (referrer, landing page, etc).
 _shopify_visit, no data held, Persistent for 30 minutes from the last visit, Used by our website provider's internal stats tracker to record the number of visits
 _shopify_uniq, no data held, expires midnight (relative to the visitor) of the next day, Counts the number of visits to a store by a single customer.
cart, unique token, persistent for 2 weeks, Stores information about the contents of your cart.
 _secure_session_id, unique token, sessional
 storefront_digest, unique token, indefinite If the shop has a password, this is used to determine if the current visitor has access.
 PREF, persistent for a very short period, Set by Google and tracks who visits the store and from where 
SECTION 8 - AGE OF CONSENT
By using this site, you represent that you are at least the age of majority in your state or province of residence, or that you are the age of majority in your state or province of residence and you have given us your consent to allow any of your minor dependents to use this site.
SECTION 9 - CHANGES TO THIS PRIVACY POLICY

We reserve the right to modify this privacy policy at any time, so please review it frequently. Changes and clarifications will take effect immediately upon their posting on the website. If we make material changes to this policy, we will notify you here that it has been updated, so that you are aware of what information we collect, how we use it, and under what circumstances, if any, we use and/or disclose it.
If our store is acquired or merged with another company, your information may be transferred to the new owners so that we may continue to sell products to you. 
QUESTIONS AND CONTACT INFORMATION
If you would like to: access, correct, amend or delete any personal information we have about you, register a complaint, or simply want more information contact us at info@houseoffairies.ch or by mail at
House of Fairies, Riedweg 1, Lachen  CH 8853
Featured products
Sale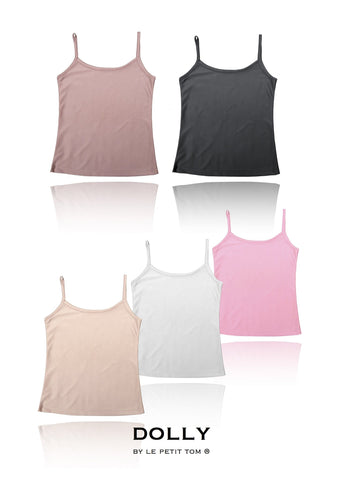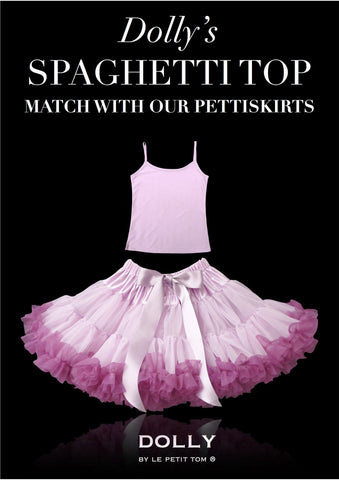 Sale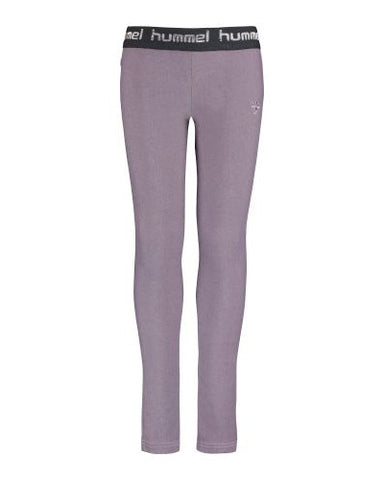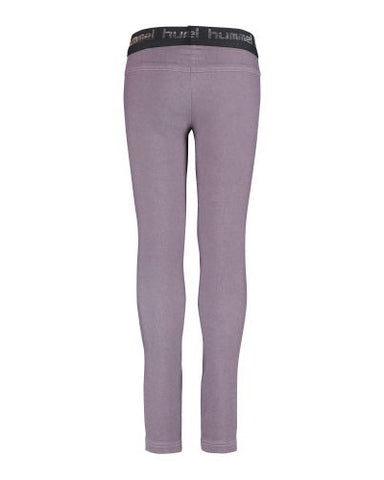 Sale